Gen Blue 2015 Announcement
Don't miss out on the best real estate experience of 2015. Register for Gen Blue 2015 today to secure your spot September 16-18 among the best and brightest in the industry!
How CBx is Helping Coldwell Banker Real Estate Agents Win Listings
Differentiate yourself and impress your sellers at the listing table by integrating the CBx app data.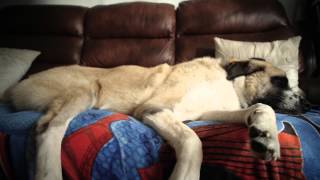 Coldwell Banker Homes for Dogs Project: The Story of Owen & Haatchi
Coldwell Banker Homes for Dogs Project: The Story of Owen & Haatchi